Carrigbyrne Farmhouse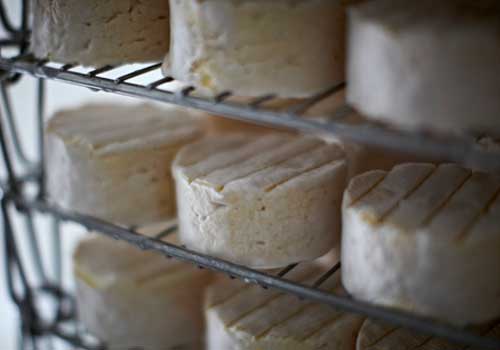 At Carrigbyrne Farmhouse we value the importance of patience and perfection. For over 30 years we've developed age old techniques to deliver cheeses that are second to none.
Paddy Berridge's love of cheese began when he was just a boy in Ireland, learning how to make blue cheese at home with his mother. Years later, keen to build on his early experiences, Paddy traveled to Normandy to work with a cheese producer famous for his Camembert. There, Paddy learned the skills necessary to produce his own cheese and ignited a life long passion.
In 1982, Paddy returned home to the lush green pastures of the Carrigbyrne dairy farm passed on to him by his father. That year, with the knowledge and experience gained in France, he set up Carrigbyrne Farmhouse Cheese. Within twelve months, he and his wife Julie produced their first award-winning brie. This marked the beginning of something special.
Today, over 30 years later, Paddy and Julie still run the dairy farm on the outskirts of Adamstown, a village in Co. Wexford. The cheese business is now run by Paddy's son-in-law, Dave, part of the next generation coming through the ranks.
Website: http://www.carrigbyrne.ie/