Cashel Blue Cheese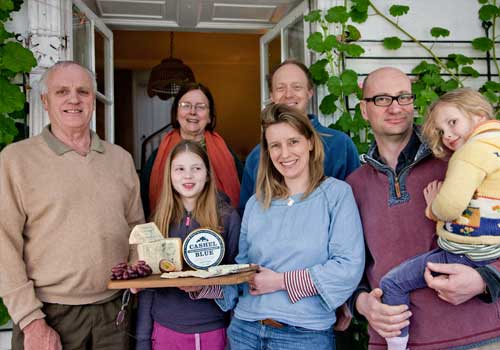 Cashel Farmhouse Cheesemakers is a 100% family owned business focused primarily on the making of branded blue cheese from cow's milk, Cashel Blue™ and sheep's milk, Crozier Blue. Established over 30 years ago the company is today in the hands of the second generation who continue to put quality of product and a sustainable approach to cheese-making at the forefront of all they do. The quality of their product is consistently recognised both in national and international food competitions, recent wins include Gold, 2016 World Cheese Awards, Cashel Blue, and SuperGold, 2015 Mondial du Fromage, France for Crozier Blue.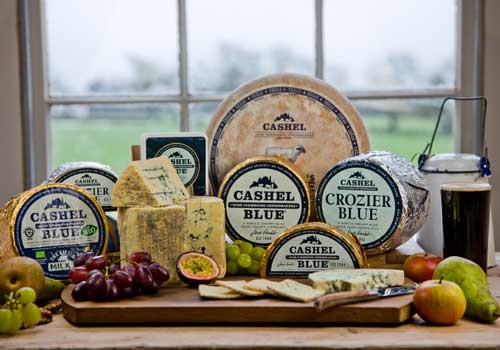 All cheese is made and matured on one site, Beechmount Farm, in rural Co. Tipperary, 10 miles from the town of Cashel. The recipe on which both Cashel Blue and Crozier Blue is based was created by Jane and Louis Grubb, founders of the business in the early 1980's, Cashel Blue is a registered international brand.
Today Cashel Farmhouse Cheesemakers are the most well known producer's of Irish Farmhouse Cheese with over 50% of production sold into the international speciality cheese market, overseas markets include North America, France, Germany and Australia.
Website: www.casheblue.com