Milleens Cheese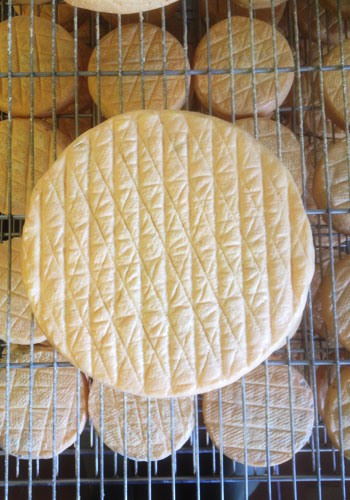 Milleens is a soft, washed-rind cheese made from cows milk on the rugged Beara peninsula of South West Ireland. The complex and delicate cheese is made from the milk of Friesian cows grazing the mountains and pastures of the peninsula. Milleens is the longest established Irish farmhouse cheese.
"A washed rind whole milk cheese from the mountainous Beara Peninsula of West Cork . . . rich, floral taste . . . sweet taste . . . and firm to creamy texture . . . real depth and body . . . wonderful pink orangey rind."-Juliet Harbutt, the Specialist Cheese makers' Association Guide to the Cheeses of Britain and Ireland
The cheese should be kept refrigerated and allowed to come to room temperature before eating. It continues to ripen and soften for up to three months after being made.
Our Products
Milleens Large

Milleens 'O'

Milleens Dote

Milleens Céad
(All cheeses available smoked)
Website: http://www.milleenscheese.com/